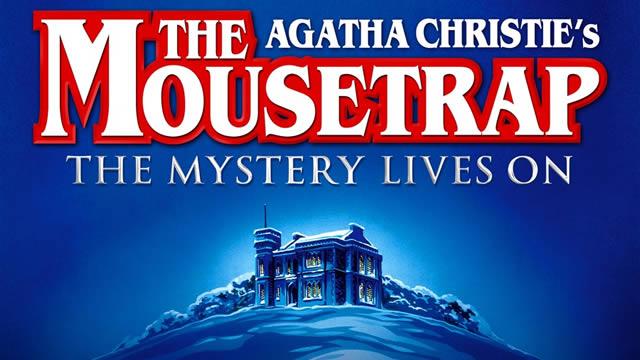 On this day in 1952, Murder Mystery theatre play 'The Mousetrap', written by British writer Agatha Christie, officially opened in London.
Agatha Christie's The Mousetrap, starring husband and wife Richard Attenborough and Sheila Sim, opened at London's Ambassador Theatre on this day – and the play is still going. It is the longest-running production in history, reaching its 25,000th performance in November, 2012.
The murder mystery has a twist at the end, which audiences have always been asked not to reveal after leaving the theatre. Each night one of the actors makes a direct address to the audience: "Now you have seen The Mousetrap you are our partners in crime and we ask you to keep the secret of 'whodunit' locked in your hearts."
The world's longest running show, The Mousetrap now has three entries in the Guinness Book of Records, including those for the longest continuous run of any show in the world, the 'most durable' actor (David Raven, who played Major Metcalf for 4,575 performances) and 'longest serving understudy' (Nancy Seabrooke, who stood by as Mrs Boyle 6,240 times). Since The Mousetrap opened 450 actors and actresses have appeared in the play alongside 260 understudies, with a new cast joining the show every nine months.